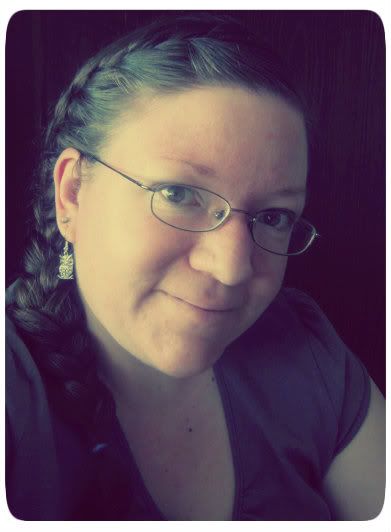 Hi! I'm Marie Landry, author of various YA, NA, and adult books. You can usually find me writing, reading, taking pictures, blogging, or watching copious amounts of TV on DVD. I'm a hopeless daydreamer, a proud auntie, a U2 fanatic, and a shameless nerd and fangirl. I love to travel, and this summer I get to fulfill a lifelong dream of travelling through England, France, and Italy with one of my best childhood friends.
Besides The Authorteers, you can also find me blogging at Ramblings of a Daydreamer, where I post book reviews, discussions, the occasional personal post, and much more.
Melody Cartwright has never had a problem with change, but for the first time in her life the changes are beyond her control—she suddenly has a niece she never knew, but has to prove herself to; her best friend is making huge life changes of her own; and she has to deal with her ex and his crazy new girlfriend who has stalker tendencies.

When Melody meets confident, sexy Julian, she's not interested in a relationship. He tells her it's possible for a man and a woman to just be friends, and despite his ultra-charming ways there's something about him that makes Melody believe he could be right.

During a time of change and turmoil, it doesn't take long for Julian to become everything Melody never knew she needed in her life. But is it possible for them to remain 'just friends' or will Melody be a game changer for Julian the playboy?
Ella finds a kindred spirit in Sadie, and something more in River. After almost a year of pretending to be someone she's not, she finally embraces life and allows herself to have fun without constant guilt. But despite her budding happiness, something is off with her new life. She doesn't want to dwell on the past, but Angel Island is a small place, and she soon realizes her demons are harder to outrun than she thought…
Ella finds a kindred spirit in Sadie, and something more in River. After almost a year of pretending to be someone she's not, she finally embraces life and allows herself to have fun without constant guilt. But despite her budding happiness, something is off with her new life. She doesn't want to dwell on the past, but Angel Island is a small place, and she soon realizes her demons are harder to outrun than she thought…